Avail The High Benefits of Cheap Bus Hire Service Sydney
Comfort can mean different things to different people. Some prefer to compromise due to high rates while there are others who seek comfort at any cost. This happens mostly while travelling or during tours. Travelling can get tiresome and therefore the transportation plays a very crucial role. It is said that good service is never available on affordable rates. What is we tell you that you can enjoy all your tours around Sydney comfortably and at very reasonable prices? Don't believe us? Well, cheap bus hire Sydney service is offering this and much more.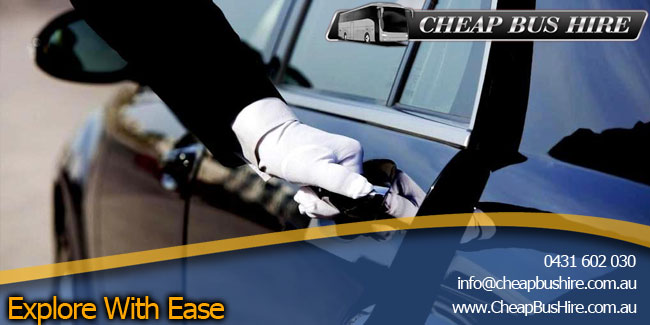 There are many destinations worth visiting in Sydney. Not only for private personal reasons, but you can have a tour with your work colleagues also.  Sydney surely has some of the best scenic beautiful places which mesmerize you each time you visit them. This is why we see more and more people visiting Sydney and enjoying its serenity to the fullest.
Mini bus hire Sydney service offered by us brings to you a whole new world of transportation. We know exactly what is expected from us and we mold our services to deliver the expectations at all costs. We have requirements for personal tours like weddings, family functions, parties and many other occasions involving friends and family. Apart from this, there are corporate requirements also like office meets, corporate events with work colleagues and others.
Amongst the many famous destinations in Sydney, given below are some of them to which our services cater.
Sydney Town hall
Sydney Opera House
Famous Sydney Sporting Arenas
Blue Mountains
Museum and Contemporary Art
Bondi Beach
Sydney Harbor
The destination can be anywhere in Sydney. But you can be sure of getting the most reliable and friendly Sydney buses hire service. Aiming for customer satisfaction above our own gains, we hire only the best. We make sure that every single employee associated with us is capable and proficient in the work assigned. We keep a very rewarding relation with our staff members. It is because of their hard work that we accomplish our pre-defined goals and objectives. We give them the perfect balance between personal and professional life.
The drivers working with us are licensed and have years of experience. Your safety is our topmost priority and thus we never compromise on anything related to it directly or indirectly. This is why all our drivers are trained to handle travellers in case of any emergency conditions. We pay attention on expertise along with skills. Therefore, bus hire Sydney services give you the security of your safety from the beginning till the end of the tour.
Given below are some of the most advantageous features of our services:
24/7 Complaint resolving and taking immediate action on any inconvenience faced by the customer during the tour.
You can drop or pick up someone from the mid-way of the tour. You just have to inform the driver in prior for the same.
Our bus hire Sydney services are equipped with latest technology and safety measures like seat belts, handles in the front and to the side of the seat, adjustable and reclining seats which give extra comfort to your back during the long tour hours and spacious distance between seats. You can also ask the staff to arrange seats for your small babies and kids if they are travelling with you.
Point to point pick up and drop facility which saves your time and efforts and ensures that your arrival in any event or occasion is never late.
Food and drink stops during the tour to keep you relaxed.
Trained and efficient staff which takes care of all your requirements with outmost care.
Affordable rates which cater to the masses and not classes.
Any online service provider guarantees efficiency but sometimes fails to deliver as expected. Minibus hire Sydney services surpass the expectations of customers by delivering appropriate services to fulfill all requirements.
If you too are searching for a comfortable, friendly and reliable travel solutions partner, but are worried about the credibility factor, then cheap bus hire services will definitely ease you off all the worry. You can get in touch with our representatives and get more information on how you can benefit from our services and make your each tour a memorable one.