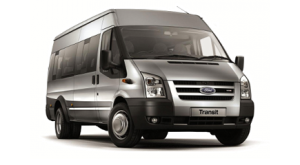 In case you bother about searching for appropriate bus charter services in Sydney, you do not need to worry any more. Here we are to put an end to your tensions and search. Yes, we, Cheap Bus Hire offer Sydney busses Services. In fact, you will be happy to know that we offer you all can opt for bus hire services at comparatively cheap hire costs.
We render bus hire services at best quality and at cheap hire rates, thereby taking care of your pockets even. In fact, we are ready to offer you with bus hire services within such price range that it can bring smile on your face. Rather we assure you of providing you with such fine, safer and trustworthy bus hire services that you all can be tension free and have a mesmerizing experience from beginning until the end.  

If you think why you should opt for our bus hire services, let us inform you that Cheap Bus Hire renders not only comfortable and cheap hire services but also makes sure to offer door-to-door services. In fact, we also offer you with suitable pick and drop Sydney bus services at appropriate time. We have special provisions for refreshments for the passengers and even make sure to stop at regular intervals within the journeys for drinks and food.
You can also be happy to hear that apart from providing services to schools, universities, corporate tours; Cheap Bus Hire offers provisions for personalized tours anywhere within the city of Sydney.
In fact, if you are bothered having a suitable transport facility for attending a particular sporting event or wedding event, your bothering time is over, You will be happy to know that specialize in arranging travel facilities for weddings, night outs within the city, sporting events transfers, attending anniversaries and for hens and bucks nights.