If you are planning a Sydney wedding bus hire services are of the utmost importance. It is one of the most important days of your life and you are in charge of transporting the guests from their place of stay to the wedding venue safely and at the right time. With this being the case, it is essential that you start looking for bus hire options in the city to make sure the transportation of your guests and family is taken care of.
Planning a Sydney Wedding? Here's Why You Should Opt for Bus Hire Services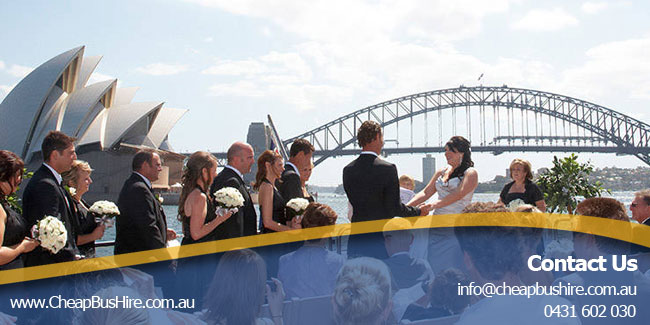 Now, some of you might be wondering as to why you need to hire the services of a local transportation company rather than arranging your own transportation. It is a very valid question actually and one that is likely to rise especially if you have never hired a car or bus from a transport company before. Now, let us now take a look at some of the reasons why you choosing a Sydney bus hire company is a better idea than arranging your own transportation facilities.
Convenience
This is without a doubt the most important reason why many people choose to hire buses from local transportation companies. Arranging your own transportation for guests can be a nightmare. First of all, there might not be enough cars to transport all the guests to the venue. Secondly, even if you have lots of cars, you might have to ask some of the guests and your family members to drive to the venue themselves. There are two problems with this option as well.
Number one – many of the guests to your wedding are likely to come from different places and are not likely to be familiar with Sydney. So, they will certainly find it difficult to drive around and arrive at the venue on their own. It is not an easy task, even with GPS and Google Maps facilities. Number two – driving on your own on any other day is fine, but doing so on a wedding day is not advisable. You are likely to be excited and you are also likely to enjoy a glass or two of wine at the wedding. So, it is a good idea to avoid driving on the day of wedding altogether.
No Delays
Driving in a big city like Sydney is not a walk in the park, as the traffic can be quite heavy, especially during peak hours. There is a very good chance that your trip to the venue could get delayed by some time. So, you have to anticipate and account for such delays and start early. How early is a question nobody can answer, since you cannot predict if there is going to be a gridlock or a mishap along the way, due to which you could get stuck in traffic for a while. Hiring a professional driver is the best way to avoid all these problems.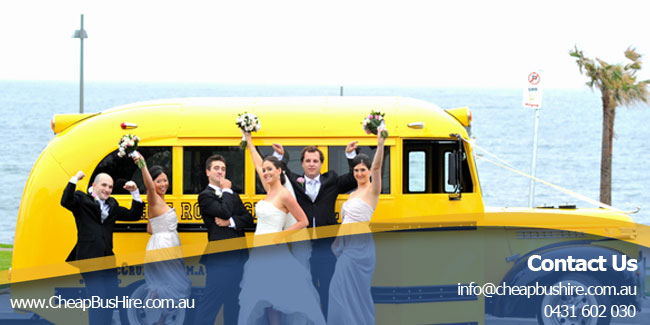 A driver has years of experience and can maneuver his way through heavy traffic better than most of us can. Secondly, he also knows the roadways of Sydney like the back of his hand. He is likely to know every short cut and alternative route and can help you reach the venue on time no matter what. If you are looking for a minibus for hire with driver Sydney offers you plenty of options. You can choose one and forget about rushing your way through the traffic on the wedding day. You can sit back, relax, and let the driver take care of everything for you.
All in One Place
Transporting your guests using cars is a difficult task, as you might need many cars or make many trips with the same car in order to transport everyone back and forth to the venue and their place of stay. With a bus, you can transport everyone at the same time without any confusion or delay. This again is a key reason why many people opt to hire Sydney buses rather than transporting guests in their own cars.
Affordable
It is one of the most overlooked factors when it comes to arranging the transportation of wedding guests. Making multiple trips with your car can be expensive, as is the case with taking a cab. With a bus, you can transport everyone to the venue at a single stretch or a couple of trips at the most, without any need for multiple trips. So, you can save a lot of money by opting for cheap bus hire options in Sydney rather than depending on your own car or a cab.