Planning a Trip to Sydney? Here Is Why You Should Book an 8 Seater Car!
Planning a trip to Sydney, or any other big city for that matter, can be an exhausting task at times. Especially, if you have a large family or planning to travel to the city with a group of friends, the task becomes even more onerous as you have to arrange for safe and reliable transportation for the entire group. This is where our 8 seater car comes into the picture.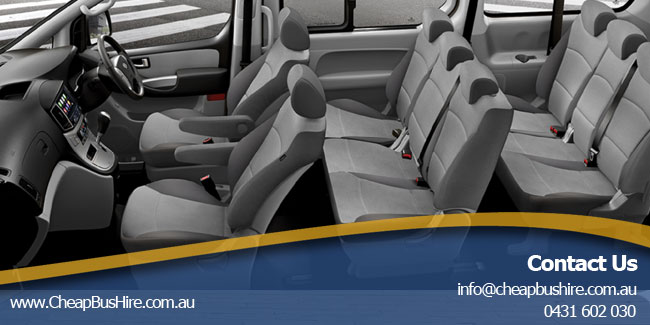 Why an Eight Seater?
As you know, we at Cheap Bus Hire offer a wide range of cars, minibuses, and party buses for local residents as well as tourists who visit the city year round. Among the various types of vehicles in our fleet, we also have eight seater cars, which are usually in great demand with local residents as well as visitors who come from other parts of the world.
If you are wondering why an eight seater is such a popular choice among so many people, allow us to explain the reasons to you. Given below are four important factors that tilt the scale in favor of eight seaters when compared to other vehicles.
Space
This is easily the most important reason why an eight seater is an obvious choice for a large family or group of friends. Packing your whole family or group into a small car can not only be a nightmare, but is flat out impossible in most cases. In which case, you might have to hire two cars, which is not only a waste of money, but keeping tab on two different cars all through the trip can be really cumbersome as well. With eight seaters, you do not have such a problem as they generally have three rows of seats and can easily accommodate up to eight people, sometimes even more, depending on the child-adult ratio of the group.
Room to Stretch
Eight seaters are also larger both in terms of length and width when compared to normal cars, which gives you more room to stretch your legs out comfortably. It is an extremely important factor, as sitting in the same position for hours on end can be extremely uncomfortable, especially for tall people and those with joint issues. With an 8 seater car, you can slide back on the seat, stretch your limbs out, and travel comfortably.
This is particularly important in a city like Sydney, which is huge and you have to travel a good deal to visit all the local attractions one after another in a span of few days. An ordinary sized car is simply not suited for this purpose, as you will feel cramped in no time and the lack of stretch room could take a toll on your joints, rendering you feeling uncomfortable and restless throughout the trip.
Extra Cargo Space
A large family or a large group of friends means lots and lots of luggage. The care you hire should be large enough to accommodate all of it. Eight seaters generally have a lot of cargo space where you can keep your luggage safely. On top of it, the last row or the middle and last rows, depending on the car you choose, can be folded flat onto the floor to make space for your luggage. In case you are a family or group of four or five people, but have lots of luggage, you can occupy the first two rows of seats, fold down the last row, and make some extra space for your luggage.
Increased Safety and Comfort
One of the reasons many families prefer an 8 seater car over other types of cars is that it has increased safety features and amenities, which make the trip safe as well and enjoyable. Eight seaters generally have built-in safety features like antilock brakes, traction and stability control system, airbags, rearview parking camera, and many more. They also have other amenities like sound system with excellent speakers, LCD screens, air conditioning, Bluetooth connectivity, USB ports, and many more. Such features can keep you and your fellow travelers – small children in particular – fully engaged and entertained during long trips in and around the city.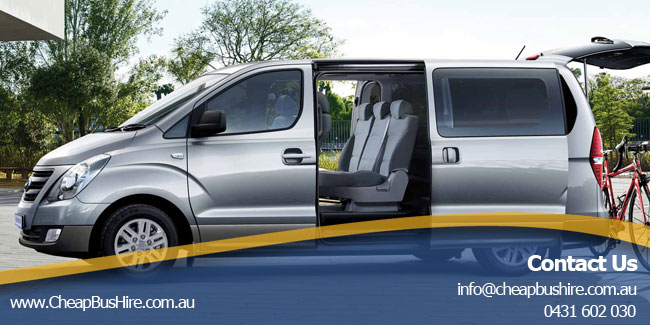 Choosing an 8 Seater Car
The aforementioned reasons should give you a good idea as to why an eight seater is an excellent choice for your family for a safe and fun Sydney trip. If you are planning to visit Sydney and are in need of a large car that can accommodate your family or friends comfortably, our 8 seater car could be the perfect choice for you!