If you intend to visit Sydney and are in need of bus charter services, look no further. We at Cheap Bus Hire offer the widest range of Sydney buses and minibuses at affordable rates for people who want to explore and enjoy the great city. Our buses are well maintained and are always in great condition. They are equipped with all the features and amenities that you require for a comfortable trip.
Your Search for Sydney Buses Ends Here!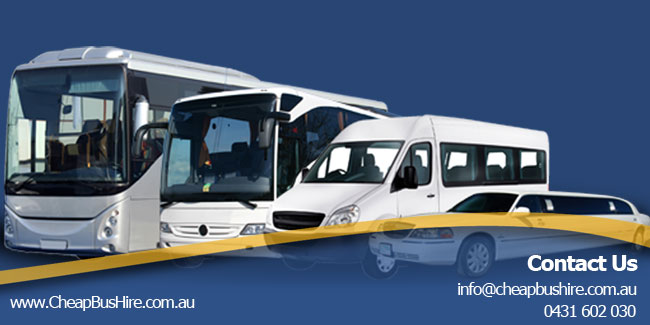 Why You Need Buses
If you are planning to travel with your family and friends – whether to attend an event, to celebrate a special occasion, or to go on a day trip – you certainly need reliable transportation. If you are a small family or a group of five or six individuals, you could hire an 8 seater car. If, on the other hand, you are a large group, comprising 20 people or more, a bus is certainly the best option for you.
The problem with cars is that a single car cannot accommodate a large group of people. So, you have to rent a four or five cars to accommodate every single person in your group. There are a number of reasons why it is not recommended.
First – it is likely to cost you more money. Renting multiple chauffeured cars is expensive and not affordable for those who are on a modest budget. Second – with multiple cars, you have to break up your group and split up into many small groups, which kills the joy of group travel. Third – keeping tab of four or five cars throughout the duration of your entire trip can be really stressful and cumbersome.
With Sydney buses, none of these problems arise in the first place. Renting a single bus is far more economical and affordable than renting multiple regular sized cars. With a bus, you do not have to split up your group. You can travel together as a gang and have lots of fun. You also do not have to deal with multiple drivers and vehicles and keep tabs on them for the entirety of your trip.
What We Offer
We offer a wide range of Sydney buses that can accommodate up to 42 people. Our vehicles are perfect for large groups of travelers who want to explore the great city of Sydney together and have a great time. Our buses have all the amenities needed – from ergonomically designed seats to high quality sound system – to keep you thoroughly entertained and comfortable throughout your trip.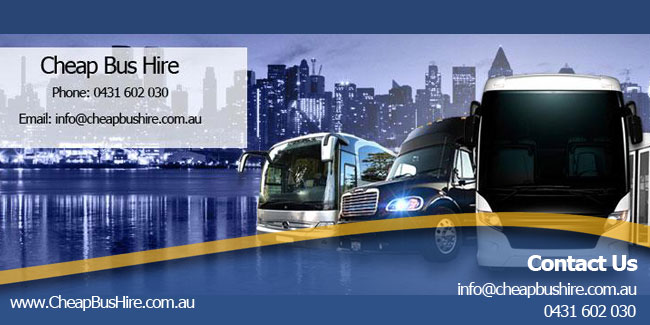 We understand that our customers are different in their own ways. They are different in terms of their needs and requirements and expect different things from transportation providers. So, we try to accommodate all your requests to the extent possible and make sure you stay comfortable during your trip.
One thing that separates us from our competition is that we offer highly personalized services that are really unmatched in our industry. Our drivers are friendly, easy to chat with, and very polite. From opening and closing the vehicle door for you to helping you with the luggage, they will help you in every way they can and make sure you feel absolutely comfortable.
We offer cheap bus hire options for a variety of different purposes and occasions. Whether you want to attend a special occasion like wedding or anniversary, take part in a corporate or social event, or go to sports events as a group, we have just the vehicles for you. Similarly, we also have party buses for hen and buck nights and to celebrate your birthdays and anniversaries on the go.
We also offer point to point transfers and can transport you and your family and friends from any point of the city to any other. We also offer private tours to various local tourist attractions and sites including Sydney Town Hall, Sydney Opera House, Blue Mountains, Sydney Harbor, Bondi Beach, and many other places.
If you are traveling with babies and small children, we can also offer you specially designed baby seats that can keep your little ones comfy throughout the trip. These seats are, however, not part of the regular features in our Sydney buses and are available only on request.
Renting a Bus from Us
Cheap Bus Hire makes it extremely easy for you to rent a bus of your choice. You can visit our website, fill out the form on our contact page, and we will get back to you with a quote. Alternatively, you can give us a call, tell us what you need, and find out about our services and offers right away.