Traveling as a group to Sydney is always fun. You can hire buses or cars, explore different parts of the city, spend some quality time with your family and friends, and have lots of fun while feeling a sense of kinship and bonding throughout the trip. It is infinitely better than traveling alone for a number of reasons. Let us now take a look at them.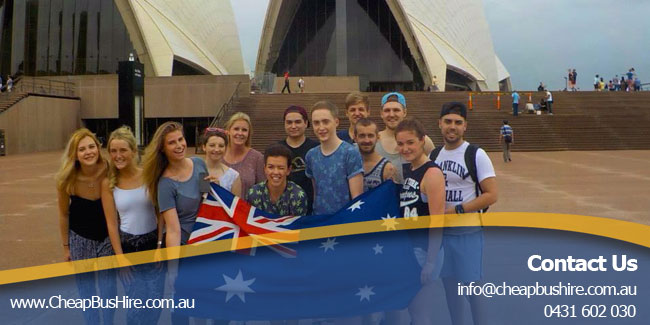 Easier to Arrange
A group travel is almost always easier to arrange than an individual trip for the simple reason that you do not have to do everything on your own. Planning for a trip, as you know, is not an easy task as there are a number of things you need to take care of – right from arranging for Sydney airport shuttle service to finding affordable accommodation, creating a travel schedule, and many, many more. If, on the other hand, you are planning to travel as a group, you can delegate certain responsibilities to certain people in your group and get everything done promptly.
Cost Efficient
By traveling as a group, you could limit your expenses and save more money than you could do by traveling alone or with a couple of your family members. First of all, hiring a car or renting a room for a single person or a couple of people is a waste of money in most cases. Whereas when you have a bunch of people, you can make the most out of your travel and accommodation arrangements.
The second point is that when you have a group of people, you can share the expenses, which considerably lessens your burden. Also, instead of renting a car, you could take a look at the cheap bus hire options in Sydney, which again would bring down your transportation expenses considerably.
More Privileges
People who travel as a group often receive priority services in hotels, resorts, and other such establishments. You can also get special privileges and discounts while booking rooms and renting vehicles. Business establishments are usually willing to offer their services at discounted rates for large groups of customers, especially during off season, as it means full occupancy of rooms and more business to them. It also gives you an opportunity to get a good bargain on Sydney buses from local transportation companies.
Safer
There is always strength in numbers – even if it is just a pleasure trip. When you are surrounded by your family and friends, you feel safer, especially if you are in a big city that you are not familiar with. You are less likely to fall for con artists, who can always be found in popular tourist destinations, when you are a part of a group than when you are alone. Also, traveling from one place to another and staying at hotels also feel a lot safer when you do so as a group.
More Enjoyable
A gang of friends and family is always fun – even more so when you are in a place like Sydney, where there are so many spectacular places to see and things to do. It means more group photos, more socializing, more games, more laughter, and lots more fun. You also get a chance to spend some quality time with your loved ones, bond with them, and renew your friendships and relationships. You can celebrate special occasions like birthdays and anniversaries along with your group of loved ones. All you need to do is look up the party bus hire options available in Sydney, rent one, and celebrate with your friends and family on the move.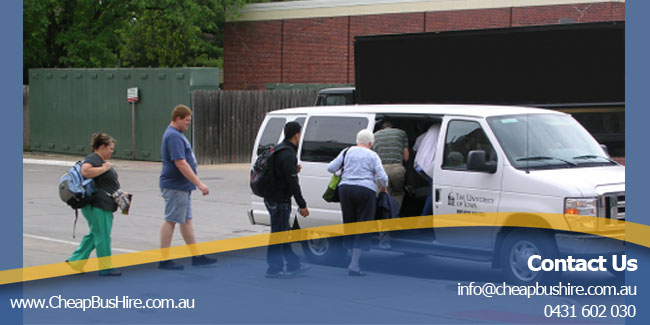 Try New Things
When you are alone in an unfamiliar city, you are likely to be inhibited and hesitant to try out new, adventurous things. When you have a gang of people with you, you would be more inclined to try new things – due to competitive spirit and peer pressure. Their words of encouragement or friendly taunts could serve as the motivation for you to try your hands at activities like surfing, paragliding, trekking, and so many more. It can be an exciting experience, whose memories you will cherish for a long time to come.
On the whole, traveling as a group to Sydney has its own benefits. So, if you are planning to visit Sydney in the near future, make sure you gather a bunch of people you know and travel as a group. Do not forget to arrange for van or minibus transportation from a local company to make sure you have a safe and reliable mode of transportation for the entirety of your trip.