5 Sydney Travel Tips to Help You Plan Your Vacation
If you have never visited Sydney before, but are about to, there are many things you need to know – right from Sydney airport shuttle services that can pick you up right at the airport to the best-tasting beer and barbecue in this part of the world. While it is not a pre-requisite for visiting the city, it can certainly help you plan your trip better and make the most out of your stay in the city.
Getting Started
When do you plan to visit the city? Australian summers are usually expensive. The season attracts the highest number of visitors and things are generally more expensive – right from airfares to hotel rents. Winter is relatively cheaper and more conducive for those on a small budget. So, before you plan your visit, ask around and do your due diligence to find out what it will cost you and whether you can afford it. Once you have a clear idea as to how much the entire trip is likely to cost you, you can plan everything accordingly.
Renting a Vehicle
Sydney has a very good public transport system which consists of buses, trains, and ferries. You cannot, however, depend on it most of the times for the simple reason that there are so many local attractions in the city and it will take you forever to visit them all by taking the bus or train. You could get a taxi, but it can burn a hole in your pocket, especially if you stay here for a week or two.
So, what is the option? There is a reliable yet affordable solution available in the form of Sydney bus hire companies. You can rent a car or a bus, depending on your need, and use it as your own personal mode of transportation for the entire duration of your trip. It is reliable because you get your own personal chauffeur who will drive you around anywhere you want. It is affordable because it is cheaper than taxis in most cases.
Many of these car hire companies offer airport shuttle services. So, if you book the vehicle in advance, the chauffeur will be waiting for you at the Sydney airport, pick you up, and drop you off wherever you want.
Trying the Local Cuisine
The culinary scene in Sydney is something that will impress the food lovers among you. You can find plenty of fine dining establishments where you can get fresh, clean food at very affordable prices. From sushi to burgers and everything in between, you can find all kinds of food items on the menu here. Do not forget to try the very special 'Shrimp on the Barbie', a delicacy that has become extremely popular in the recent past due to the tourism commercials on TV. If you are not sure as to where to eat, you can even ask the driver from the local bus hire company. Being a local, he should be able to suggest you some good places to eat!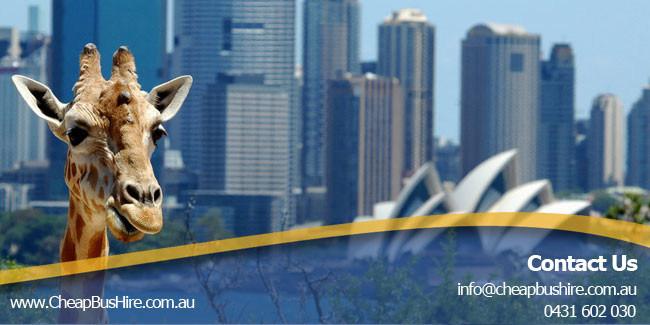 Also, Australia is the land of good beer. You can get plenty of that here as well. A word to the wise – you must be over the age of 18 in order to be able to enjoy a cold one. You should be prepared to offer your identification card in order to be able buy one.
Places to See
There are so many places to see in Sydney that it is virtually impossible to list out everything here. However, two stand out from the rest. First – a trip to the Sydney Opera House is an absolute must for everyone. Second – try your hands at climbing the Sydney Harbor Bridge. It is such a great experience that not just the tourists who visit the city, but also a great number of locals try it out just for the adrenaline rush. If you have a long list of other places to see, you do not have to worry as you can rely on your car or minibus transportation to take you everywhere safely.
Attending Local Performances
Sydney is very much a happening city. There are hundreds of shows, cultural performances, and festivals that take place in and around the city every year. From opera performances to food festivals, you can find something in every venue across the city pretty much year round. So, you can attend these shows and have a great time as well. On the whole, the city of Sydney offers you an extraordinarily large number of options in terms of accommodation, attractions, culinary choices, cultural performances, and adventure sports.