Top Things to See and Do in Sydney
Sydney is truly a magical place. There are so many things to see and do in Sydney that if you visit the city for the first time, you are likely to be flabbergasted as to where to start. From arranging your car or minibus transportation (depending on the number of people in your family or group) to making a list of attractions you want to visit, you have a long list of things to do.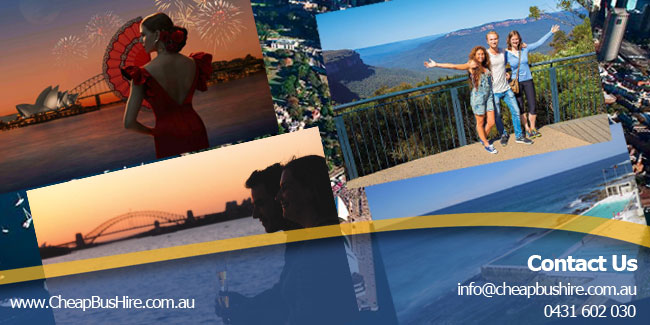 So, if you are a first-time visitor to the city, what should you do? What are the local spots that you should visit and what are the fun things you need to try? To answer all these questions and more, we have prepared a beginner's guide of the top things to see and do in Sydney. Let us take a look.
Secure Your Transportation
The very first thing you need to do is secure your transportation. You can take the bus or train, but then you will have to alter your travel schedule according to the bus and train timings, which is not something that many people are fond of doing while being on a vacation. So, you should look to hire a car from one of the many Sydney bus hire companies in the city. Depending on your needs, you can hire a car, van, or bus that can accommodate all your family and friends comfortably.
Once you have secured your transportation, you can start visiting the most popular local attractions in the city.
Places to See in Sydney
Sydney Opera House
This is perhaps one of the most popular and recognizable landmarks in all of Australia. A stunningly beautiful building, the Opera House plays host to thousands of performances and draws well over a million visitors every year. You can take a tour and look around the whole place and also enjoy a performance while you are at it. Either way, the Opera House is one of the most iconic places to see in Sydney.
Royal Botanic Gardens
The nature lovers among you must visit the Sydney Botanical Gardens, which has an exceptionally wide range of plants and trees, many of which cannot be found anywhere else in the world.
The Blue Mountains
A trip to the Blue Mountains is a great way to get away from the hustle and bustle of the city and also escape the brutal summers of Sydney. The mountain has everything you can expect to see in a place like this – splendid natural beauty, wildlife, and a breathtaking view of the entire area. It is a great place to visit for a family or a group of friends – you just need to get yourself an 8 seater car and drive straight to the mountains.
Sydney Tower Eye
It is the only place that offers an unforgettable 360° view of the entire city. You can snapshots of the entire city from here. You can also get a good idea as to where all the local attractions are located and plan your trip accordingly. You can also get binoculars here – entirely free of cost – to help you get a good, close look at the city.
Things to Do in Sydney

Sydney Harbor Bridge Climb
You can climb the world famous Harbor Bridge and enjoy a spectacular view of the city.
Sydney Harbor Cruises
Harbor cruises are arranged all through the year and are extremely popular with tourists. You can sign up for a coffee cruise, lunch cruise, sunset dinner cruise, or a high tea cruise, depending on your preference.
Helicopter Tours
Helicopter tours are also very popular with tourists who visit the city. You can hop into a helicopter and enjoy the breathtaking view as you fly over the Sydney Harbor, Olympic Park, Daintree Rainforest, Hunter Valley, Blue Mountains, and the many, many spectacular beaches all over the city.
Sailing Tours
These tours give you an opportunity to enjoy a view of the city's coastline while chilling on a sailboat or yacht.
Hiking Trails
You can walk from the Bondi to Coogee Beach, the Opera House to the Botanical Gardens, or stroll along the Manly Walkway.
Ferry Rides
You can find a number of ferries around the Sydney Harbor. You can jump into one and enjoy a ride to the attractions in and around the harbor.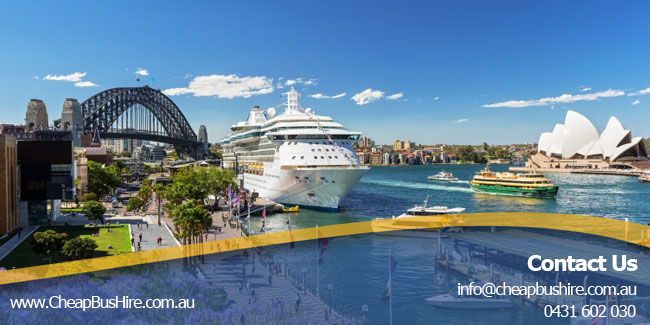 Getting Started With Your Trip
As you can see, there is an endless list of places to see and things to do in Sydney. So, get yourself a nice car or minibus from one of the many Sydney minibus hire companies, visit the places you like, do the things you want, and make sure you and your family or friends have a great time for the entire duration of the trip.