Sydney is a charming city and an ultimate travel destination for the tourists. Anyone would be more than happy if they get a chance to explore the beautiful city. But Sydney is an expensive city to live in. It is equally expensive for the inhabitants and the tourists. So, if your budget is tight, would you be able to fulfill your wish to explore this enchanting city? Yes, you can! There are many ways to save money and explore Sydney on a budget.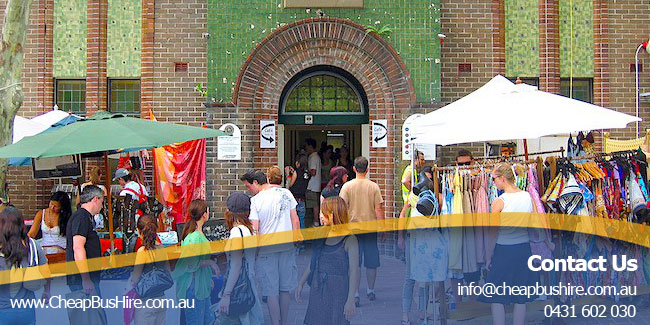 Cheap Accommodation

• Since your accommodation will be one of the bigger expenses during your trip to Sydney, so you need to know about the budget options for accommodation.
• If you contact 'Cheap Bus Hire' for your transport needs and request them to arrange a room in the budget hotel, lodges, or hostel, they will be more than happy to help you.
• For any well-managed hostel situated in any area of the city, you will have to pay a minimum of 20-30 dollars per night.
• Cheaper accommodations are also available; however, if you are concerned about hygiene, safety, location, facilities, and customer service, then you should not opt for low-grade accommodations.
• You can also plan an affordable beachfront stay at the Boondi beach.
• You can even sleep for free. You need to sign up on the 'CouchSurfing' site and contact the hosts who may offer their couches to you without asking for a dime.

Cheap Food
• At many places, you will have to pay very high prices for food. You might feel that Sydney is burning a hole in your pocket. But, you can save money if you know where to get cheap food.
• You have many options for cheap food in Sydney. Lentil, which is a vegetarian restaurant situated in Newtown, offers delicious meals.
• Chinatown is a food court that offers authentic food for incredibly low prices. The restaurant allows you to pay according to "pay as you feel" system.
• The food court in the MLC center also offers delicious, cheap food. The best part is that you can expect your cheap food to be hygienic and tasty.
• You should keep in mind that you are not expected to give a tip to the food service provider because this is not a trend in Sydney.
• But when you go to restaurants, you might have to give the standard tip which is usually 10 percent of the food price.

Cheap Drinks
• You can get cheap drinks in the backpacker's bars. You don't need to give a tip in bars. Tipping in bars is not a trend in Sydney.

Least expensive Spots
• A specialty of Sydney is that most of the attractions are free to access. Circular Quay is the first attraction that you should explore for free. The prestigious Sydney Opera House and the splendid Sydney Harbor Bridge are also present in the same cityscape.
• Royal Botanical Gardens is another amazing spot situated just behind the Opera House. You don't have to pay the entry fee to access any of these spectacular tourist spots.
• If you are interested in visiting a museum, you can go to the contemporary art museum that features many Australian artists. Entry and art exhibitions are free.

Free Beach Access
• Sydney is famous for its pristine beaches. Spend a lazy day at any of its beautiful beaches.
• Boondi beach is certainly the most famous one, but you have other options too. The other beaches are Watson's Bay, Manly, Cooge, and Bronte.

Cheap Transport
• Sydney is a modern city, so, you have many public transport options available for you. However, most of the transport services are expensive; for example, Bus Hire Sydney Services. But, a few providers are offering inexpensive transport services.

• A reputed transport company 'Cheap Bus Hire' offers many transport services at reasonable rates. They offer day-to-day bus hire services, car services, Sydney airport transport, and Minibus Hire Sydney services.
• They also offer exclusive party bus hire services for people who wish to enjoy parties within moving buses.
• Metro is another cost-effective option for travel. For metro travel, get an opal card. There are many benefits of using an opal card.
• You get discounted fare on this card in comparison to the tickets that are valid for one-time use.
• Per day maximum fare charge is dollar 15 and on Sundays, the maximum fare is just dollar 2.50. That means you can go to any location within Sydney by metro, ferry, or light rail and you will never have to pay more than dollar 2.50 on Sundays.