No matter which destination you wish to travel or take a tour to, the transportation remains the main area of concern. Comfort, Reliable, Cost Efficient are some of the features which one seeks in any travel option. Now, achieving these attributes has become simpler. With cheap bus hire, you can be sure of traveling in the most comfortable vehicles and that too at affordable rates.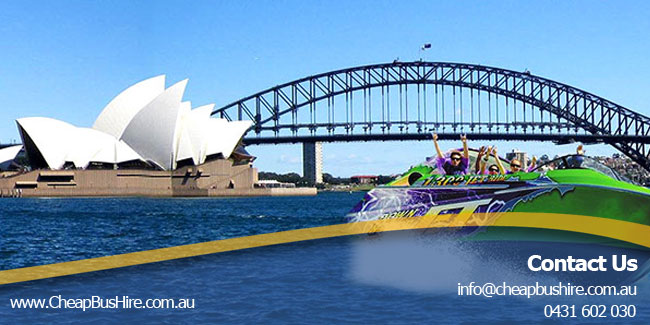 We are a team of professionals who aim for customer satisfaction as the end result of all our services. Offering you with high-quality transportation just the way you like is the driving force of our services. In Sydney, there are many beautiful destinations to travel and explore. You can be a resident of this city or a tourist. You cannot stay away from the mesmerizing serenity and beauty of Sydney.
Our Bus hire Sydney service compliment your tour to any of the destinations given below:
Bondi Beach
Sydney Harbor
Famous Sports Arenas in Sydney
Blue Mountains
Museum and Art
Apart from all the places mentioned above, you can hire minibus Sydney service for any tour and travel requirements in and around the city. This happens quite frequently. People seek travel options for their everyday casual traveling needs. This is why we have kept the prices for the services reasonable enough to suit every section of the target audience. We do not compete with the other service providers. We just make sure that our services are competent enough to be one step ahead than the customer expectations.
Being in the service industry, we hire the most proficient and experienced drivers and sub-staff. They are appointed after series of qualifiers. They are efficient and trained to handle any kind of situation that might arise during a tour. Our drivers of each vehicle make your safety their priority.
With Sydney Mini Bus Hire Services, you will experience world-class traveling within your reach. Some of the highlighted features of our services are:
Modern equipment's and Safety Measures: All our vehicles are designed using modern equipment and safety measures. These include seat belts, handles in front and side of the seat, ample leg space, reclining seats for back comfort and the facility of arranging a baby seat for your little ones.
Pick up and Drop service: Unlike any other service providers, we make sure that we offer each customer with pick up and drop facility at almost every location in Sydney. This is done as our extended effort to provide enhanced customer service to all. This also saves up on your efforts and time as well.
Frequent Stops Mid-Way: Sometimes, traveling can get hectic. Therefore to ease things, we stop the buses or any other chosen medium of transportation at frequent stops for food and drink breaks.
24/7 Customer Support: Our representatives are all ears to address your complaints of any inconvenience faced during the travel. The process of solving the issues starts just as it is reported by the customer. We also pay close attention to any feedback that we receive from our customers. We take it as a motivation to upgrade our services furthermore for the benefit of the end users.
Versatility: We have not limited our Sydney Buses Hire services to only a few specific travel requirements. We specialize in providing transportation for school events, private family functions and occasions, corporate events and even for weddings. You can also get an affordable casual day to day transport options.
There are many more benefits of our services. We aim for choosing the right medium in the right manner to fulfill your requirements as expected. This is why we are considered to be reliable service providers by all.
You can get in touch with our representatives for gathering more information on our advantageous services. Minibus hire service in Sydney can change the way you travel. You can book the service for almost any destination tour in Sydney. We aim to surpass the expectations of our customers each time they hire us as their tour partner to visit the most famous destination for a private or corporate reason.
So what are you thinking about? Let us make your Sydney tour a lot more memorable and rewarding with our exceptional cheap bus hire service in Sydney.