Are you planning your next tour around Sydney? Are you worried about the transport for the same? Well, in that case, we have the perfect solution for you. Cheap bus hire services are here for your rescue. We provide best in class transportation facilities to save you the time and effort. Your quest for reliable and efficient transport service ends here!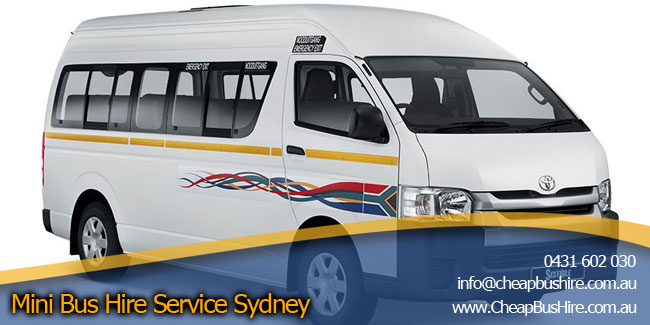 We have been serving people for their various travel and tours needs in Sydney. We have been appreciated for our good work and for delivering value for money always. Our credibility goes to the dedication our employees put into each service. We aim for nothing less than excellence when it comes to customer service.
Why choose cheap bus hire services?
You might think about the reason for selecting us amongst the many service providers available online. We have certain advantages that keep us a step ahead than our competitors. Furthermore, we never compete with others. Our competition is always with ourselves and about being better than what we were yesterday. We ensure better services for all and find ways in which we can improvise ourselves even more.
Some of the unique features of our mini bus hire Sydney transportation services include:
Door to Door services: You no longer have to worry about arriving late at any destination or occasion. We offer door to door service as an attempt to increases the level of customer satisfaction.
Safety Measures: All our vehicles are equipped with the latest technology and safety measures. Your safety throughout the journey is our priority and therefore we keep our main focus on delivering services accordingly. Safety measures like seat belts, handles in the front and side of the seat, ample leg space and reclining seats for extra comfort to your back make your journey a lot more relaxing and comfortable.
Affordable rates: Our objective is to provide you with high quality services at the best prices. We do not aim for profit but for customer satisfaction and retention. Therefore, our bus hire services are provided at reasonable and affordable rates to suit all groups of travellers.
Frequent stops for food and drinks: To make your journey more enjoyable, we have regular stops for food and drinks break. This is done so that all our travellers can relax between the tours.
Personalized Tours: We allow our customers to customize and personalize their tour as per their requirements.
Accommodation for travel groups of all sizes: Our transportation services accommodate groups of 8, 12, 20 and 42 passengers. You can come alone or with your group, our services have your back!
These and many more advantages are offered through our cheap bus hire services. You can get in touch with our representatives and avail the best offers to meet your travel requirements.
Whenever planning for a tour, comfort and reliability along with value for money are the most sought after features. This is why every services offered by us is designed keeping these in mind. Our drivers are hired only after rigorous driving tests. They are highly proficient and experienced in their field of work and therefore are trusted to carry out the task in the best possible way. Our drivers are trained to handle difficult and emergency situations that might take place during the transport. We believe in maintaining professional as well as friendly relations with our employees. This is the reason for the strong bond and trust they share with us and help us get better by each passing day.
Offering our employees with a platform to grow in their career both professionally and personally is our working motto.
Our Sydney bus hire service takes you to popular places in Sydney like:
Mary's Cathedral
Blue Mountains
Sydney Harbor
Bondi Beach
Sydney Opera House
Various Sporting Arenas
Museums and Contemporary Art
Sydney Town Hall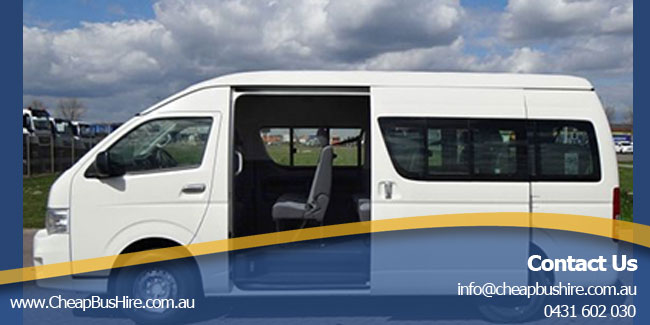 You can hire our transport services even for general day to day travel purposes. We can take you to any place in and around Sydney. This makes things simpler and much more convenient for people who love to travel.
Having said all of the above, it is clear that you can get in touch with cheap bus hire services Sydney for all and any travel tour needs that you have in Sydney. You can call us 24/7 for any assistance and our representatives will be more than happy to assist you!!