We know we have to pay a lot of money for air travel. We are mentally prepared to pay large amounts of money for the comfort of air travel. However, if we have to pay the same amount, and sometimes more than the price of our air tickets for airport transport, it feels like we have been robbed. No one wants to pay a lot of money for just getting to the airport. Everyone is looking for the least expensive ways to reach the airport.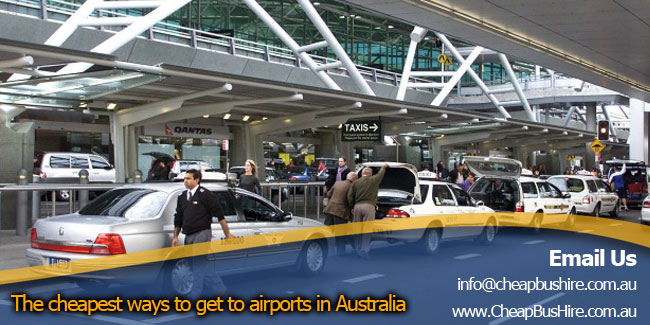 Cheap Bus Hire has made it easier to reach the airport in Sydney. The company has also made it convenient to reach anywhere in Sydney from the domestic and international terminals. With Sydney airport transfer services, airport travelers are now tension free. If you have come to Sydney or planning to visit Sydney for official or personal work, getting to the airport or going to a particular location from the airport is easier now.
You don't need to be confused. This transport company is younger in comparison to the other bus service providers in the Sydney transport market. However, they have gained immense popularity in short time. You can trust them for your transport needs in Sydney.
They maintain a high standard of quality. Their dedication and performance makes them superior to the competitors. You can use the cost-effective Sydney airport transport services and go to any destination around Sydney.Get these services to always catch your return flight on time.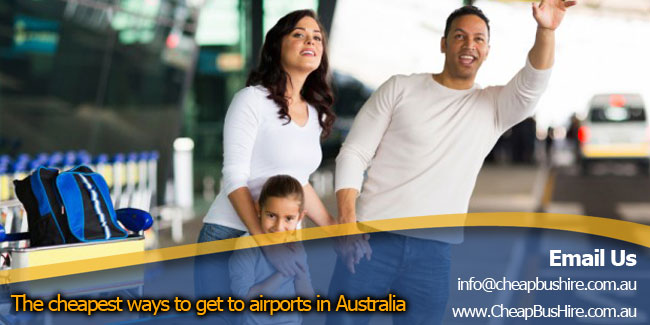 You must have heard that cost of living is high in many cities of Australia and Sydney is one of them. However, if you contact 'Cheap bus services', then in addition to the cheap transport services, they will also manage affordable accommodations for you. They will do it as per your instructions, budget, and availability of hotels and lodges. They will also offer facilities like pick-up from your hotel and drop to the hotel. This company is really concerned about every passenger's safety and satisfaction. They have appointed trained, experienced, and well-behaved staff.All drivers are highly experienced, well-mannered and well trained.
Airport Transfers in Sydney through Shuttle and Bus
'Sydney Airport Shuttle'and 'Sydney Airport Bus' services are special services offered by this renowned company for the travelers. These services are available for people who either need to reach the airport or need to reach any specific destination within Sydney from airport. These services are offered in collaboration with the Sydney airport.Many passengers who have already used the day-to-day Sydney bus hire services prefer to use the airport shuttle or the airport bus service for a satisfactory airport transport.
Both airport transport options are convenient for travel within the city. They are available in different sizes and forms. Both can accommodate 8 to 45 passengers and all passengers feel relaxed and enjoy the cozy and peaceful atmosphere within the vehicle while traveling.
Higher Fares for Airport buses
Let us take a look at the transport scenario in Sydney. Let us particularly focus on the airport transport modes and fares for the various types of transport services.Fares for airport buses are usually higher than what we pay for our day-to-day buses. Sometimes, ticket prices could be 10-20 times higher than the fare for a standard public transport bus. Even if we travel by train, we are not able to save money. If we have to pay so high for buses and trains, we often prefer to hire a car or taxi. We don't mind paying little extra for a convenient and comfortable journey.
If we take a taxi from the Sydney CBD to the Sydney airport, we will have to pay $50 for the ride. By taxi, we would be able to save time. If we use the airport train from CBD, we will pay $17 approximately. If money is not a concern for us, probably we would always prefer to ride a cheap bus.
If we have to save money, we have another option. We can catch a train from Martin Place or Central, Town Hall stations to Boondi Junction. From the Boondi Junction Interchange, we can take route 400 bus in the direction of Burwood. This bus will stop at both the Domestic & International terminals at the Sydney airport.Thuswe can access the airport for about $9 only. This is the best option for people who are not in hurry and who don't care about the extra time spent for travel. Such people prefer to opt for the cheapest travel options.