If you are someone who is planning to visit Sydney, arranging safe and secure transportation should be one of your topmost priorities. You have a wide range of options available in terms of vehicles thanks to a large number of Sydney bus hire companies located all over the city. The companies usually have a large fleet of vehicles including cars, vans, minibusses, and buses.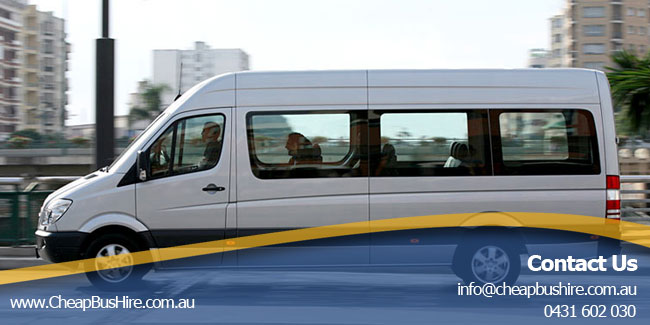 While individual travelers and small families prefer a car, large families and groups of visitors generally opt for a minibus. The reasons are actually not hard to find. A minibus is large and spacious enough to accommodate a number of people. So, all the family and friends can travel in a single vehicle at the same time without having to split up or make multiple trips. It is also more economical than renting two or three cars. So, minibus transportation is generally considered the best choice for group travel.
Now, let us take a look at the factors you need to consider while hiring a minibus in the city of Sydney.
Amenities and Features
This is one of the most important factors you need to consider, especially if you are traveling with small children. Children can get restless during a long trip and are not likely to stay quiet for the entirety of the journey. You need to keep them engaged and entertained somehow. So, it is a good idea to look for a vehicle with features like the sound system, DVD player, TV screen, and USB port so that the children listen to their favorite songs, watch their favorite shows and movies, and stay occupied during the trip.
Condition of the Vehicle
Take a good look at the vehicle before you get in. Is the upholstery damaged? Does the DVD player work? Does the sound system work? Is there a problem with the air conditioning? These details are important because Sydney minibus hires companies to tend to charge you if you damage or break anything in the vehicle. So, if there is a problem with the vehicle, you should notify the driver immediately and call the company and inform them of the same. If it is a major problem, you should ask them to send another vehicle. If not, you should get it confirmed that the problem was a pre-existing one and you will not be charged for the same.
Extra Costs Involved
If you are only planning to hire a vehicle for a one-day trip, you do not have to worry about paying anything extra other than the rental charges you need to pay the company. If you are, however, planning to hire the vehicle for multiple days, you should take a variety of other charges into consideration including highway tolls, parking fees, food and accommodation for the driver, and so on. You should talk to the company and ask them if they have a specific policy regarding these charges.
In most cases, you might have to bear these expenses all by yourself. So, when you are planning for the trip, you should take these extra costs into consideration and make sure they fit well within your budget. Otherwise, you might have to end up paying more than what you had initially planned to.
Driver's Background
For anyone who is in need of a minibus for hire with driver Sydney offers a variety of options. You need to, however, make sure the driver is reliable and trustworthy before you get started with the trip. The best way to do it is to talk to the company and ask them if they drug test and background check their drivers.
If you are traveling as a group, you are likely to have women and children among you, so it is all the more important for you to make sure that the driver is someone whom you can trust. You are going to be spending a lot of time traveling in the bus, so if the driver is ill-mannered or discourteous, your trip could end up being a nightmare.
Before you book the vehicle, call up the company and talk to the person in charge. Ask him if the drivers on their payroll are subjected to regular drug tests and background checks. Once you get it confirmed, you can go ahead with the booking.
These are the most important factors you should take into consideration while hiring a vehicle from a Sydney minibus hire company. Once you hire a vehicle that suits your needs perfectly, you can visit all the local attractions you have always wanted to see, explore every nook and corner of the city, and enjoy your trip greatly.