Travelling in Sydney can be a lot of fun. You may a lone traveller or someone who likes to travel in huge groups. It can be a formal business trip or a personal one with the family members and friends. Irrespective of the people you travel with, the planning process remains almost the same. There are many arrangements which need to be taken care of before you head start the journey. It includes the transportation also. Now, this is a major and time-consuming task for everyone. You have to select an option which complements the needs of all the members travelling with you. This is where Sydney Bus Hire services come to your rescue!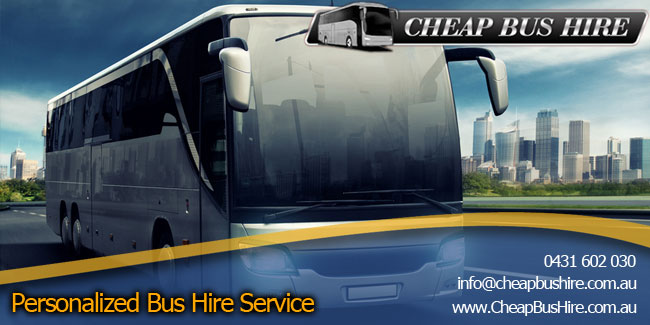 When we talk about any tour, there are certain features and facilities which are asked for. As a traveler, you would have a couple of prerequisites in your mind which you would want the chosen service to offer. Now, not every provider stands by the promised. Sometimes, the end results are completely opposite to what was offered and then you realize that it was a complete waste of time as well as money.
Listed below are the features of Bus Hire Sydney services which you surely can't and shouldn't miss at any cost:
Safety Measures: The vehicle service you chose is going to be responsible for your safety. You have to make sure that the safety measures are not compromised in any way. All the Sydney Minibus Hire services give come with the promise of safety. They are equipped with the latest technology and safety control measures. Such measures indicate Seatbelts on every seat, ample leg space to sit comfortably, reclining back seats which add to the comfort. Handles to the front and sides of the seats and many others. To ensure the safety of small kids and babies traveling with you, we have the facility of getting seats arranged for them on request.
Customization: Who doesn't like a little customization in the tour? You may have the requirement of picking or dropping any member of the group in the middle of the tour where there are no pre-defined stops. This facility is offered to you. All you have to do is give a prior intimation to the driver so that he can arrange the stops midway.
Point to Point Service: You save up on a lot of time and efforts when you get the door to door facility. With our unique Mini Bus Hire Service, this is possible. No matter in which area of Sydney you are located, we offer you point to point pick and drop service. This enhances the customer satisfaction and makes things even more convenient and accessible.
Effective Customer Support: There can be any situation wherein a traveler might feel the need to talk to the service provider. This is why it is very essential to hire a service provider which offers effective customer support. With us, you get the advantage of 24/7 helpdesk through which a selective team of service representatives assists you with all your queries or any other inconvenience caused during the journey. This enhances the level of trust bestowed by the customer on the service provider.
Staff Excellence: Right from the driver to the attendants and ticketing officials, everyone associated with the work has to be professional and well qualified for the job. They must be trained and have years of expertise in this service industry. They have to be competent enough to assist and guide the travelers from the start till the end of the tour.
Day and Night Service: Travel plans do not see the time or the day. Generally, they are spontaneous and are made at the instant moment itself. Such tours turn out to be the best. Thus, you should choose the service which is available at day and night for the ease of traveling.
Cheap Bus Hire services are known to be reliable, cost-efficient and friendly in all terms. They offer you finest tailor-made solutions which make each tour around Sydney enjoyable and relaxing. It also comes with many benefits for their loyal customers. You can hire their buses and other transportation vehicles to travel around Sydney alone or with a group.