If you are planning to visit Sydney and wondering how you can make the most out of your trip, here is something you need to know. Sydney is a huge city. You can find a large number of tourist spots, local attractions, and landmarks in every single corner of the city. With this being the case, traveling around the city is simply not possible unless you have safe and reliable transportation.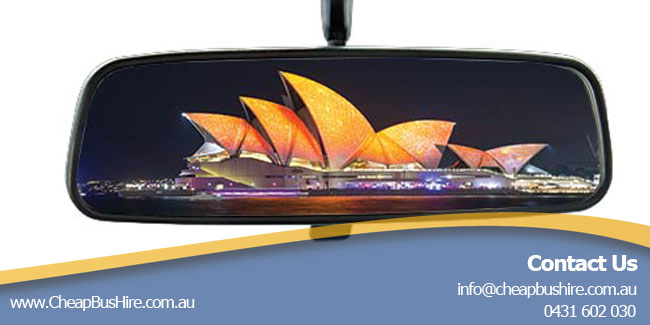 Public Transportation in Sydney
Sydney has a very good public transportation system which includes buses, trains, and ferries. However, you cannot expect a public transport system to run on your schedule. You might have to wait for the bus or train, it could be delayed, or you might have to change your travel schedule in accordance with the bus and train connectivity in the city.
You could hail a taxi from pretty much any street corner or from any one of the designated taxi ranks in the city. A private taxi, however, could be expensive, especially if you plan on using it as the primary mode of transportation for the entire duration of your trip.
So, what exactly is the right choice of transportation for you? The answer is simple – bus and car hire Sydney services.
Vehicle Hire Services in Sydney
Sydney, being a global tourist destination, is home to a number of companies that offer car and minibus transportation services throughout the city. These companies have a fleet of vehicles – cars, minibusses, large buses, and much more – and can take you to every nook and corner of the city safely. There are a number of reasons why hiring a car or a bus is a much better choice than hiring a taxi or depending on public transport in Sydney.
Access to All Parts of the City
Sydney is a city with an endless list of local attractions. From Bondi and Coogee Beaches in the east to the Royal National Park and Cronulla Beach in the south, the Olympic Park and Picton in the west, Palm Beach and Taronga Zoo in the north, Surry Hills and Paddington in Inner Sidney, and the Rocks, Sydney Harbor, Darling Harbor, and Chinatown right at the heart of the city – the local attractions and iconic sites are almost too many to list here.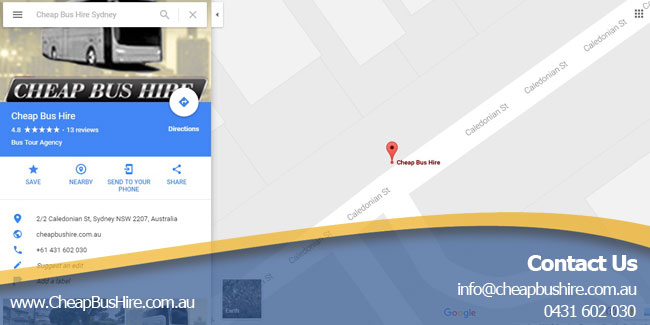 As you can imagine, it is virtually impossible to visit all these places one by one if you were to depend solely on public transport. Your travel schedule will be in disarray as you will not be able to visit the locations in the order you want. You might have to alter your schedule depending on timing and connectivity issues related to local buses and trains. This is one of the main reasons why many people hire buses and cars from private transportation companies.
It is Time Saving
Waiting for a taxi or a bus can be frustrating since the time could be better spent at visiting a local tourist spot or doing your favorite outdoorsy things in the city. With public transport, you might have to spend a considerable amount of time in waiting for the bus or train to arrive alone. With a private car or bus, there are no such problems. From the moment you hire the vehicle, it will be at your disposal – ready to take you wherever you want to go. In fact, if you book it well in advance, you can have the vehicle waiting for you at the airport itself, as most of the companies here offer Sydney airport transport services as well.
It is Cost Effective
Hailing a private taxi every time you want to go somewhere can not only be time-consuming but also expensive. In most cases, private transportation services are cheaper than taxis and you could end up saving a tidy sum of money at the end of the day.
Booking a Vehicle
If you are in need of a vehicle, whether it is an 8 seater car, Minibus Hire With Driver Sydney, or a large bus, you should try to book it well in advance. Especially, during the holiday season, Sydney attracts a large number of visitors and it could be really difficult to book a taxi or private car at the last minute.
Before you book the vehicle, do your due diligence and check whether the company is reliable and trustworthy. Do they offer different choices in terms of vehicles? Are their vehicles in good condition? Are they insured? Do they drug test and a background check their drivers? These are some of the questions you need to ask before choosing car and bus hire service companies in Sydney.