Australia is the land of extremes. Sydney, in particular, offers a ton of thrill and excitement that few other places in the world can match. From high-speed boat rides to shark diving, there are so many extreme activities that a thrill seeker should try out at least once in his or her life. Now, if you have planned your trip to Sydney and arranged your car or minibus Hire, you should make a list of extreme things you should try your hands at during your trip.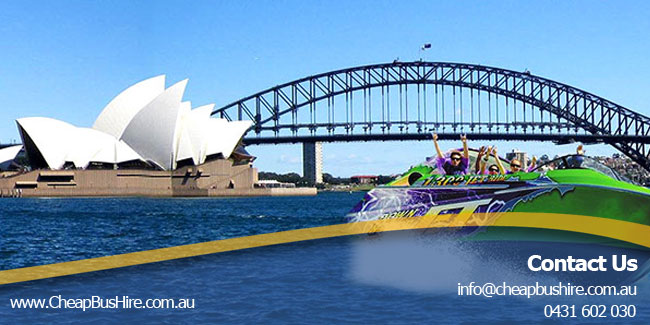 To make it easier for you, we have given a list of five activities you must try while you are in Sydney.
Down Under Jet Boat Ride
What is a Sydney trip without a little fun in the water? Boat rides are always fun, but boat rides at crazy speeds can be so exciting that you just will not be able to forget the experience for the rest of your life. One such ride is the Down Under Jet Boat Ride, which is a favorite of locals, tourists, and pretty much anyone who likes adventure and thrill. It is, as the name suggests, a boat ride along the shoreline of Sydney.
It is just like any other boat ride you might have gone on in your life, except for the fact that it is done at an extremely high speed. You can bob along and surf the waves and feel the adrenaline rush as the boat spins at 270 degrees, which is quite amazing. So, pack a light lunch, hire an 8 seater car, and head to the Sydney coast right away. It is one ride you do not want to miss out on at any cost.
Shark Dive
What could possibly be more extreme and thrilling than swimming along a bunch of sharks? You can enjoy the warmth of the ocean, encounter different species of sharks in close quarters, and experience what it is like to come across a natural predator face to face. Apart from sharks, you are also likely to see a number of other sea creatures including giant turtles, stingrays, and a variety of fish. With a trained diver and guide beside you, you need not worry about your safety at all, as he will take care of all the necessary safety precautions. Just make sure you talk to a Sydney bus hire company and book a vehicle well in advance so that you have reliable transportation to take you anywhere you want, any time you want.
Trees Adventure Park
If you are not very fond of aquatic adventures and looking for something else entirely different, the Trees Adventure Park is where you should head to straight away. The park allows you to channel your inner Tarzan and literally swing from tree to tree. You can take part in ropes courses, set quite high up in the canopy and are challenging to say the least. Basically, you can try to jump and swing from tree to tree while going through a number of hurdles and obstacles at the same time. It is extreme, thrilling, and exhausting – all at the same time.
Skydiving
If you are not scared of heights, this could be the perfect adventure for you. Skydiving at Sydney beaches is quite popular for people who love outdoor adventures and extreme activities. You could skydive from an altitude of up to 15,000 feet, which is mind-boggling, to say the least. You get to enjoy a great view of the entire beach area and the adrenaline rush of diving from an altitude that high is something you will remember for a lifetime. It is particularly popular with group travelers, who hire buses, travel around, and look for non-stop adventures.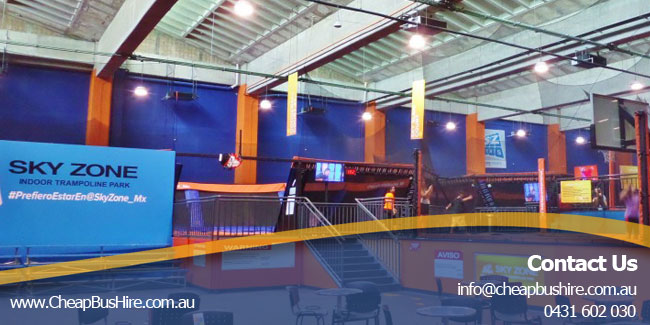 Sky Zone Trampoline
Now, you might be wondering as to what is so exciting and adventurous about a trampoline? As it turns out, it is a whole lot exciting than you could ever imagine. The Sky Zone Alexandria is unique in the sense that it has made a giant trampoline by connecting a number of small trampolines. In other words, you could say that it is the mother of all trampolines, bigger and better than anything you might have ever seen in your life.
One thing you need to remember is that you have to pay for these activities, so it is a good idea to arrange affordable transportation from cheap bus hire companies. You could save up a tidy sum of money on transportation, which you can spend on adventurous activities and have a great time.