Summer is considered the best time to visit Sydney by many people. The Australian summer starts in December and ends in February, during which time the country, and the city of Sydney in particular, attracts a huge number of visitors from across the globe. Such is the demand during summer that hotel rooms are almost always booked, local attractions are teeming with crowds, and Sydney wedding bus hires companies are transporting visitors by the busloads every day.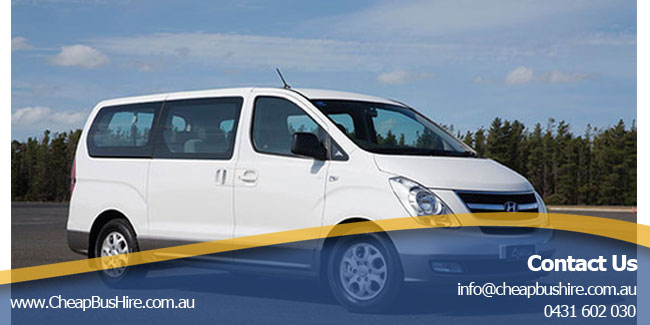 Given here are five summer travel ideas for those who are planning to visit Sydney by the yearend.
Transportation Arrangement
The importance of safe and reliable transportation in a major city like Sydney cannot be overstated at all. There are so many places to be seen in Sydney that you cannot visit all of them if you had to catch a bus or train every time you go out. So, you should hire a vehicle from a local transportation company for your personal use. If you are a family of four to six, an 8 seater car might be a good choice. If you have come to the city with a group of family and friends, you could opt for a minibus.
As mentioned above, rental vehicles are in great demand during summer. So, it is a good idea to book a vehicle well in advance to avoid last minute cancellations and confusions. Booking in advance means you can compare and contrast the quotes and offers from different companies, bargain for a better offer, and choose one that suits your needs best.
Beat the Heat
Australian summers are hot. To survive the heat, you should wear something lightweight, light colored, and breathable. Cotton is obviously the best choice. Linen too is a good choice and is particularly fashionable among youth these days. You should always keep an umbrella to shield yourself from the heat. Also, it is not at all uncommon in Sydney to rain at the end of a hot day. So, an umbrella is something you should always have with you.
Pack a bunch of swimwear and shorts as well, especially if you are planning to spend a lot of time in the gorgeous beaches of Sydney. Do not forget to apply plenty of sunscreen on your body, unless you want to turn three shades darker by the end of your trip. There are a number of beaches in New South Wales, each of which is beautiful and worth visiting in its own right. So, you should arrange your car or cheap bus hire so that you can visit all the popular beaches in the area.
Waterside Dining
While you spend a day out at the beach, do not forget to enjoy a long lunch at one of Sydney's many restaurants located along the coastline. Waterside dining is a quintessential Sydney experience. Many of the restaurants here have tables right by the water so that you can enjoy the sight of the calm blue waters while gorging on your favorite dishes.
Water Sports
Sydney beaches are not just about the sun and the sands. You can try your hands at water sports adventures – from surfing to snorkeling. The Aussie love for adventure sports, particularly aquatic adventures, is well known and documented. So, if you love the thrill, excitement, and the adrenaline rush of surfing the waves, Sydney beaches are your best choice. Just make sure you hire buses or vans to take you and the gang to your hotel because you will probably not have the energy to walk or wait for a bus or train after a long, action-filled day at the beach.
Summer of Sports
Sydney is full of sports lovers. Whether it is rugby, cricket, tennis, water sports, or motorsports, you can find large groups of passionate followers for every sport under the sun here. From Sydney Sevens Rugby to the V8 Supercars Sydney 500, Australian Open of Surfing, the World Time Attack Challenge, along with a number of tennis and cricket matches, the summer season has plenty to offer for sports fans. So, make sure you visit any one of the iconic sporting grounds in Sydney and enjoy a game – any game that you love. It will be an experience you will cherish forever.
Visiting NSW in summer with your family and friends can be quite an amazing experience. From great food to excellent beach fun, you have plenty to look forward to at this time of the year. Since it is also the busiest time of the year, make sure you hire a vehicle from a Sydney minibus hire company well in advance.