If you are someone who loves races, you will feel right at home in New South Wales. Home to some of the best racecourses in this part of the world, NSW is a race lover's ultimate dream come true. If you like racing, you should dedicate at least a few days out of your trip strictly for the purpose of visiting racecourses located all over the state. In fact, making a list of the famous racecourses that you want to visit should be one of your priorities – right after arranging for your car or minibus Hire Sydney.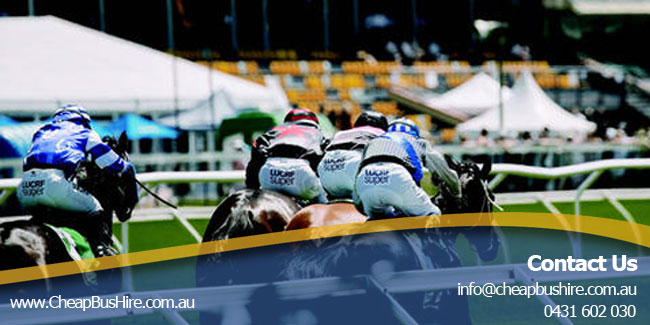 Endless Choices for Race Lovers
New South Wales has 119 racecourses, which includes an amazing combination of 110 county race tracks, 5 provincial racetracks, and 4 Sydney metropolitan racetracks. What it means is that no matter where in NSW you are, chances are that there could be a race track nearby. It should clearly illustrate just how extensive the culture of racing has steeped in NSW and how many options a race lover has.
Also, NSW hosts a lot of prestigious events like AJC Australian Derby, Golden Slipper Stakes, and the Championships on a regular basis, all of which are eagerly anticipated by the racing community as well as fans in this part of the world.
Now, two obvious conclusions can be drawn from the aforementioned data. First of all, as someone who likes racing, you cannot hope for a better place to visit than NSW. Second of all, and more importantly, you definitely need to secure your transportation from a Sydney bus hire company to make sure you can visit these racecourses any time you want.
Now, let us take a look at the best and most popular racecourses in NSW that you absolutely must pay a visit to.
Ballina Racecourse
With over 30 km of white, sandy beaches adjacent to it, Ballina is certainly one of the most beautiful racecourses you will ever get to see. The Far North Coast region is known for its racing and surfing culture and it is no surprise that one of the most prestigious racecourses is located here. Ballina is one of the major courses in the area and you can find nearly 200 horses in work any time of the day.
Ballina hosts a number of races and tournaments throughout the year including the ever popular XXXX Ballina Cup. Other notable events hosted here include the Boxing Day Cup, Byron Bay Cup, and of course the very special Iris Nielsen Ladies Invitation Race which attracts the most talented female jockeys from all over the country.
Randwick Racecourse
Randwick is undoubtedly the racing capital of New South Wales. Passionately referred to as 'Royal Randwick' by the racing community, the racecourse is immensely popular and is considered one of the pride of NSW. It is also known for its excellent infrastructure, which includes a stunningly beautiful $150 million grandstand, which was constructed in 2013. It is easily accessible by road, with the Sydney center being just five kilometers away. So, you can hop into an 8 seater car or a van, depending on the size of your family and friends, and head straight to the racecourse.
The Melbourne Cup is the biggest, grandest event hosted by Randwick. On the other hand, April is usually the busiest season, with the racecourse hosting a number of events including the Australian Derby, the Sydney Cup, the Australian Oaks, and much more.
Newcastle Racecourse
The Newcastle Racecourse hosts over 30 race meetings every year, which makes it one of the important racecourses in the state. It also hosts some of the most prestigious titles including the Newcastle Cup and the Newcastle Newmarket Handicap. So, you can find a number of horses from different parts of the country arrive here and race for these titles every year. The racecourse is located close to Newcastle beaches. So, you could very well take a day off amidst the hustle and bustle of racing, head to the beaches, and enjoy the sun and sands.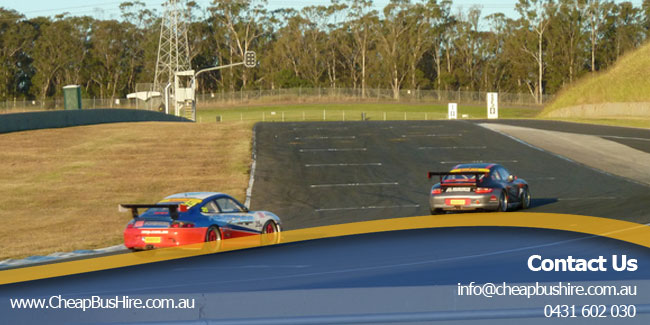 Rosehill Racecourse
Rosehill definitely deserves a special mention in this list because it is the place where the biggest, most popular racing event in Sydney is held – the Golden Slipper Stakes. It is just as popular and prestigious as the Melbourne Cup and is sought after by many in the racing community in the state.
As you can see, if you are a race lover, NSW is a gift that keeps on giving. So, make sure you arrange for affordable transportation from a Sydney minibus hire company, gather a bunch of fellow race lovers, and enjoy some of the best racing action the country has to offer.